3d Plastic Surgery Projections?
One more day till the weekend and we at the Cosmetic Surgery Center in Houston would like to wish you a great Friday!
Some new 3D techniques are being used to show a detailed step by step process of common plastic surgery procedures such as breast augmentation, liposuction and tummy tucks.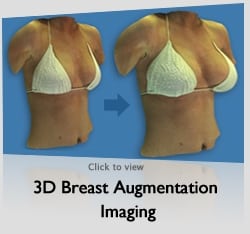 The objective is to help patients have an understanding of what to expect by seeing the steps involved in their procedure. Also, the visualization aspect is pretty neat and eventually may turn into being able to upload a picture of yourself that a site could digitally map, then show projected images of you!
The fear of the unknown is a big factor in these procedures which can be reduced or eliminated by taking the right steps. Dr. Eisemann is a good example of a surgeon who focuses on developing a very clear understanding with his patients during the consultation as well as post-surgery. Back to the videos, as technology continues to develop you can expect to see more things like this designed to help in the decision making process as well as in forecasting what to expect by giving you a detailed look at what is involved.
Your best bet is still to find a trusted surgeon who is board certified and has a good reputation and do research to form a primary basis of what you are interested in having done.
From Dr. Michael Eisemann and all of us here at the Cosmetic Surgery Center in Houston have a great day!