Has "bridalplasty" Gone Too Far?
May 19, 2008
Dr. Eisemann
Blog
Television shows are meant to push the limits. But how far is too far? In the TV show "Bridalplasty" woman compete for an all-expenses-paid dream wedding and an unlimited plastic surgery budget with the end goal of being "Perfect." And while it is certainly interesting the show has received a lot of criticism.
One of the critics, Nicole Brochu gave her opinion in the The LA Times column: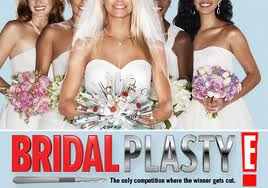 "It's dumb, it's sick — and it's getting E! lots of viewers. Because train wrecks sell. The gorier, the more outrageous, the more you can make viewers feel classy and normal by comparison (forget their taste in entertainment), the bigger the pile of advertising dollars. And that's my problem with this show. Not that these miserable women will go to such shameful lengths to embarrass themselves, or that E! has come up with a new barrel bottom to scrape, or even that plastic surgery comes off looking like a miracle cure. That's all bad enough, but what really bothers me is that every time we lower the bar, it becomes the new normal."
There are others however that argue the show is simply showcasing what a lot of girls invision as a perfect wedding package and see nothing wrong with it. Ultimately this, like any other controversial topic is up to you to decide.
From everyone at the Cosmetic Surgery Center in Houston and Dr. Michael Eisemann have a great weekend!