Hollywood Hot!
December 8, 2008
Dr. Eisemann
Blog
We've heard it thousands of times. "If you can't beat them, join them." And, this is a pretty useful tip in it's own right. But, sometimes you can't join them. Then what? Exactly. Frustrating. Now, what I'm referring to here is Hollywood Divas. They are stunning, sexy and surrounded by an entourage who makes sure they stay sparkling and shimmer in the spotlights. Today's beauty tip from the Eisemann Cosmetic Surgery Center is to cheat a little, and here's how.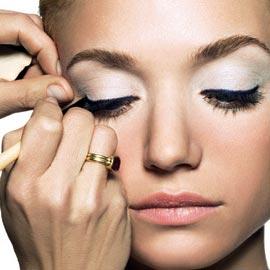 Go to a professional makeup artist and start to get to know her. Each time you pay her to do your makeup before an event or big night out ask if she can teach you one of her tips and tricks that she's picked up throughout her career as a makeup artist. The trick here is simple and sweet. It's that no matter how good you are at doing your own makeup there are secrets only the pros's know combined with thousands of new products that are constantly coming out and are impossible to keep track of advancements in eyeliners, foundations, etc. On top of the ever changing world around us, each of these products has a different effect on different skin and the fun begins when you know how to mix the old with the new in a creative way to get the best results. Go ahead, try it! You may be shocked to find out what a professional can do and by simply showing some appreciation and and asking an appropriate question many of the most successful and accomplished professionals will gladly share from their wealth of knowledge. You just have to ask!
Have a great day Houston from Dr. Michael Eisemann and all of us here at the Cosmetic Surgery Center in Houston!