At Eisemann Plastic Surgery Center in Houston, we understand that choosing to undergo plastic surgery is a major life decision, whether you want to enhance your face, breasts, or body. You are unique in personality, aesthetic vision, and needs. We have the highest personal regard for each patient, and we have dedicated our practice to helping patients live happier, more confident lives. We are perfectionists in the art of plastic surgery and stay ahead of the curve on the latest technology and surgical techniques. Most surgeries we perform have a goal of maximizing a patient's aesthetics, function, and self-confidence.

Our Promise
We promise our patients:
We will treat you with respect, kindness, compassion, and warmth.
We will educate you on your options to enhance your face, breast, or body, so you have a full understanding of what to expect during surgery, the recovery, and the results.
We will never pressure you to undergo a procedure you do not need.
Our surgeries and non-surgical procedures are performed with advanced health and safety protocols.
We are dedicated to the ethical practice of plastic surgery, with transparency, honest communication, and the highest level of integrity from our surgeons and staff.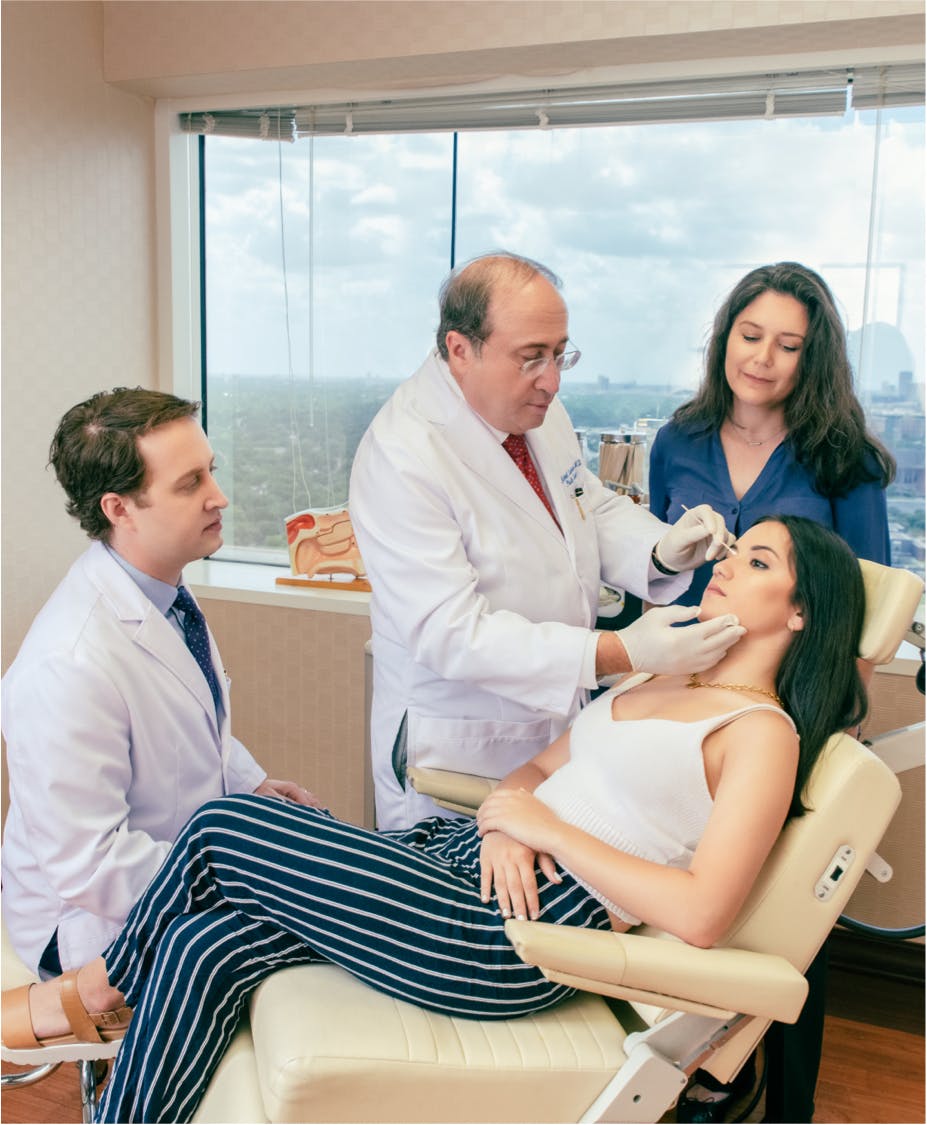 Discover Houston's premier plastic surgery clinic: Eisemann Plastic Surgery
With over 30 years of combined experience, you can be confident your procedure will be in the hands of a master of the art of plastic surgery. Dr. Michael Eisemann is triple board-certified, having achieved certification from the American Board of Plastic Surgery, American Board of Facial Plastic and Reconstructive Surgery, and American Board of Head and neck Surgery. He employs the most advanced techniques, including the skills to perform surgery under IV sedation with nerve blocks for a safer, more efficient, and more comfortable surgical experience.
Dr. Bradley Eisemann is a board-certified plastic surgeon who has joined his father's practice in Houston. He excelled throughout his education, and was selected for fellowship training in Craniofacial Surgery at the renowned New York University. He is naturally warm, caring, and dedicated to superior patient care and achieving outstanding results in every procedure.