As we see the world through our eyes, the world sees us through our eyes. Whether male or female, eyelid lifts can rejuvenate an entire face. As we grow older, our eyes begin to show the signs of age. The eyelid skin begins to stretch and the muscles around the eyes weaken, resulting in excess skin and fat accumulating around our eyelids. "Bags" surrounding the eyes begin to develop, making the eyes look perpetually tired, sad or angry.

What is an
Eyelid Lift?
Eyelid lifts, medically referred to as blepharoplasty, can correct this problem by removing excess skin and fat from both the upper and lower eyelids. The incisions for eyelid lifts are placed in the eyelid fold to be as inconspicuous as possible. As one of the most commonly performed plastic surgeries at Eisemann Plastic Surgery Center in Houston, eyelid lifts are often combined with other procedures such as brow lifts, facelifts and Botox. The typical results of eyelid lifts at our Houston clinic make the eyes appear more youthful, alert and revitalized. Eyelid lifts can also improve peripheral vision as excess skin around the upper eyelids can interfere with sight.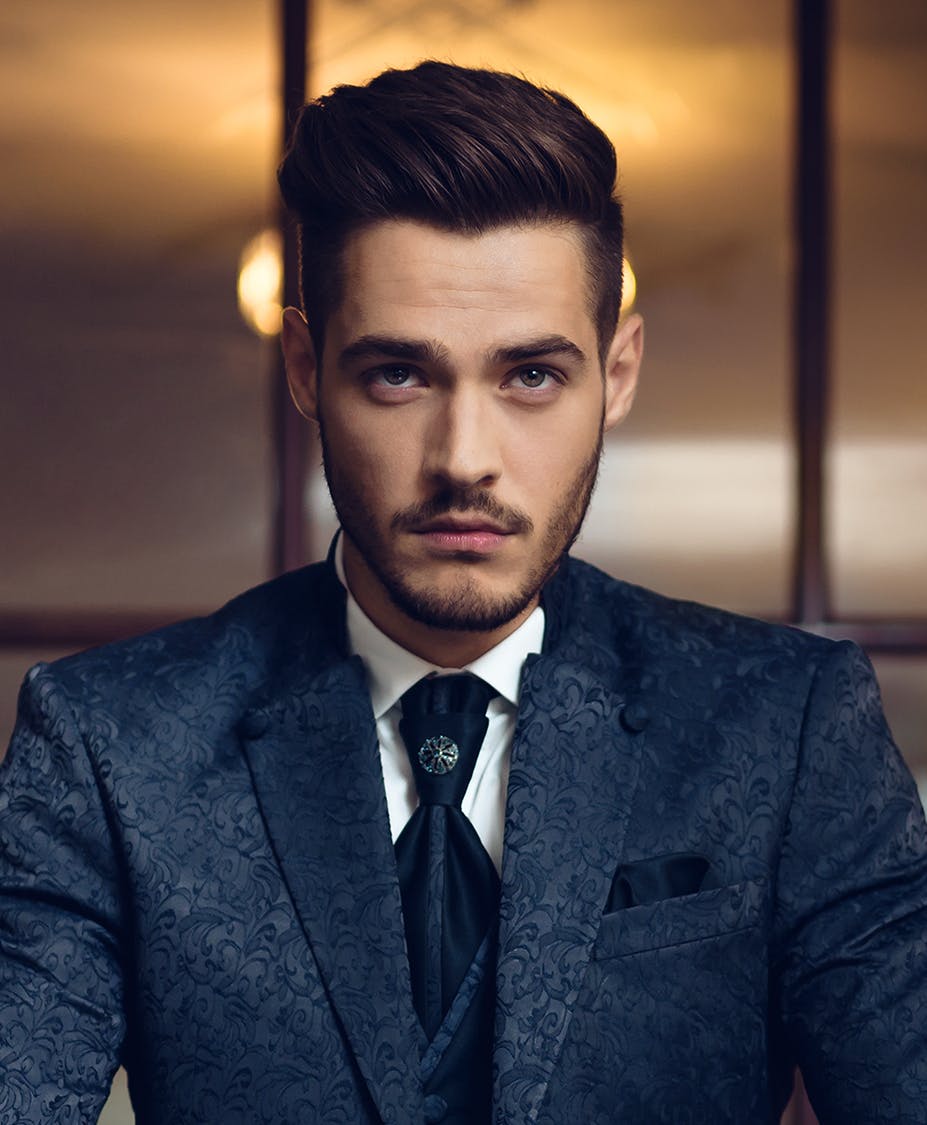 Candidates
for an Eyelid Lift
The American Society of Plastic Surgeons reports eyelid lifts as one of the top five cosmetic surgical procedures among both male and female patients. Most often performed on men and women 35 years and older, eyelid lifts correct droopy upper eyelids and puffy bags below the eyes. Eyelid lifts are the second most popular cosmetic surgical procedures for men in the United States, surpassed only by liposuction.
While the technique for eyelid lifts are fundamentally the same for both men and women, there are several differences in the preferences of male and female patients. At the Eisemann Plastic Surgery Center in Houston, TX, Dr. Michael Eisemann and Dr. Bradley Eisemann works carefully with male patients who undergo eyelid lifts to ensure that certain considerations are made at the time of consultation.
In general, most male patients who request eyelid lifts are seeking a more conservative (less obvious) change, want to avoid a high upper eyelid crease (more typically, a female request to allow better placement of cosmetics), wish to avoid visible evidence of eyelid scarring (in women, more easily camouflaged with cosmetics), and want to avoid an upward flare to the outer brow (a natural feminine trait that may be artificially introduced by brow or forehead lifting).
Eyelid procedure
& recovery
Eyelid lifts at the Eisemann Plastic Surgery Center in Houston, TX are performed under general anesthesia or under local anesthesia with IV sedation in our nationally accredited outpatient facility, accredited by the American Association for Accreditation of Ambulatory Surgery Facilities, Inc. (AAAASF), and usually take one to two hours. As it is an outpatient procedure, patients of eyelid lifts in Houston will return to the comfort of home that same day. Most patients can return to work one week after their procedure.
The results of eyelid lifts in male patients by Dr. Michael Eisemann and Dr. Bradley Eisemann in Houston are increasingly apparent after the first two weeks. Patients continue to see improvement in the eyes as the scars soften and mature over the next several months. Eyelid lifts are perhaps one of the most sought after cosmetic procedures by men because the expressive, youthful outcome that can take years off a face is easily attained with minimal scarring and recuperation time. Is the Eyelid Lift procedure right for you? Get started today and give us a call or click below to contact us.