Here, at the Eisemann Plastic Surgery Center, we believe that good skin care is one of the most important habits one can practice. Achieving and maintaining healthy skin is key to looking and feeling good about yourself.
As we age, our skin thins, and lines and wrinkles develop as our bodies become slower to create collagen and elastin. As a result age spots develop and skin becomes dull and lifeless as cell renewal slows and the skin's ability to retain moisture diminishes.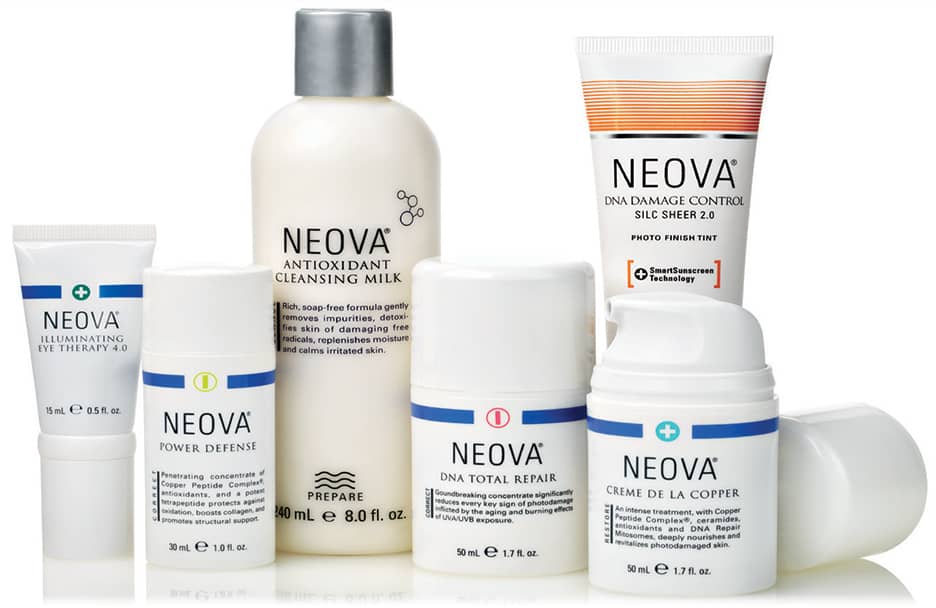 Dr. Michael Eisemann and Dr. Bradley Eisemann's suggested skin care regimen is centered around Procyte® advanced products, which utilize its patented, clinically proven GHK and AHK Copper Peptide Complex® technologies. Scientific studies have demonstrated that copper plays a fundamental role in skin health, by helping restore the skin's ability to repair itself. Copper is a powerful collagen and elastin promoter and plays an antioxidative role in the body. Plus it is important in the production of glycosaminoglycans, this is the cement that bonds tissue components together. Also, copper-dependent enzymes increase the benefits of natural tissue building processes.
The goal of this program is to exfoliate dead skin cells, promote the growth of healthy new skin cells, minimize fine lines and wrinkles, even out skin tones and correct evidence of sun damage.
Cleanse
The removal of oil, dirt and make-up embedded daily on the skin's surface is essential to maintaining healthy skin. Our physician strength cleansers are formulated with the proper surfactants, botanicals and humectants to satisfy all skin types, even sensitive and acne-prone.
Exfoliate & Tone
It is critical to slough away dead skins cells and encourage new cell and encourage new cell turnover. This minimizes pores, smoothes roughness, helps improve circulation and allows for enhanced penetration of GHK and AHK Copper Peptide Complex® products.
Treat
Treatments are crucial in reducing the signs of aging, skin rejuvenation, soothing irritation and combating acne in an aggressive method. Procyte's innovative treatments provide the skin with potent doses of peptide complexes, such as AHK Copper, GHK Copper and GHK Manganese along with soothing botanicals and acne fighting ingredients. Eisemann Plastic Surgery Center also offers professional treatments utilizing the Procyte products.
Moisturize
All skin types crave moisture, including acne-prone skin. Moisturizers are essential for maintaining a balanced complexion, ensuring that it is hydrated and radiant even as skin ages.
Protect
Combating the sun's ultraviolet rays with physical broad-spectrum active ingredients like Titanium Dioxide and Zinc Oxide is imperative in protecting the skin against aging, sun damage and skin cancer. A high SPF and even coverage ensure protection while leaving skin soft and supple.