Dr. Eisemann Attends The 51st Annual Baker Gordon Educational Symposium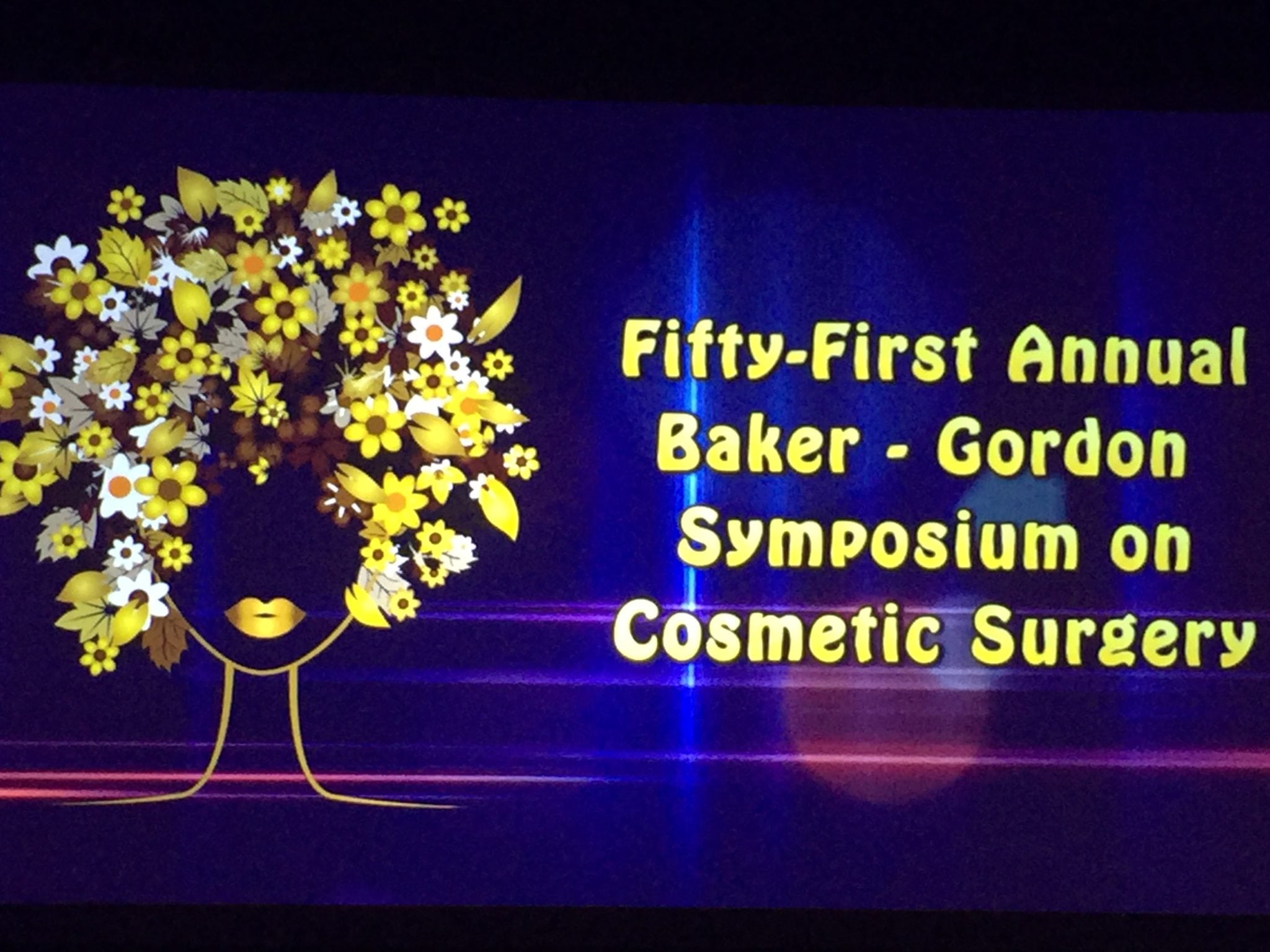 Board-certified Houston plastic surgeon Dr. Michael Eisemann recently attended the 51st Baker Gordon Educational Symposium on Cosmetic Surgery. This symposium featured innovators in the field of plastic surgery and followed the theme of examining "an array of sophisticated solutions that recent innovations provide for improved aesthetic control and consistency, focusing on concepts and techniques which are changing the way in which aesthetic surgery is delivered for our patients."*
Dedicated to providing our Texas plastic surgery patients with the safest, most effective, and most advanced techniques available, Dr. Eisemann regularly participates in continuing education events like this symposium. These efforts help protect the safety and comfort of our patients while also helping ensure pleasing and highly personalized results. If you are looking for a plastic surgeon who holds your comfort and satisfaction as top priories, please call our Houston office at 713-766-0071 to schedule a consultation today.
This year's symposium examined and elaborated on new techniques and standards in a variety of plastic surgery procedures including:
Some of the training provided over the course of this weekend also focused on mommy makeover procedures, specifically vaginal rejuvenation and labiaplasty, examining the rise in popularity of these procedures and the evolving role of plastic surgeons in producing exceptional results for women in all stages of motherhood.
Dr. Eisemann is proud to offer a range of breast, body, and facial plastic surgery procedures that can be used alone or in customized combinations to produce idealized results for our patients. If you are in any way dissatisfied with your appearance, our plastic surgeon welcomes an opportunity to meet with you at our Houston office to discuss your desires, assess your areas of concern, and begin customizing a treatment plan that addresses all of your needs.
To schedule your consultation, please contact Eisemann Plastic Surgery Center today. We serve Katy, Sugar Land, The Woodlands, King, Conroe, and all surrounding communities from our office in Houston.