Fixing A Deviated Septumfixing a Deviated Septum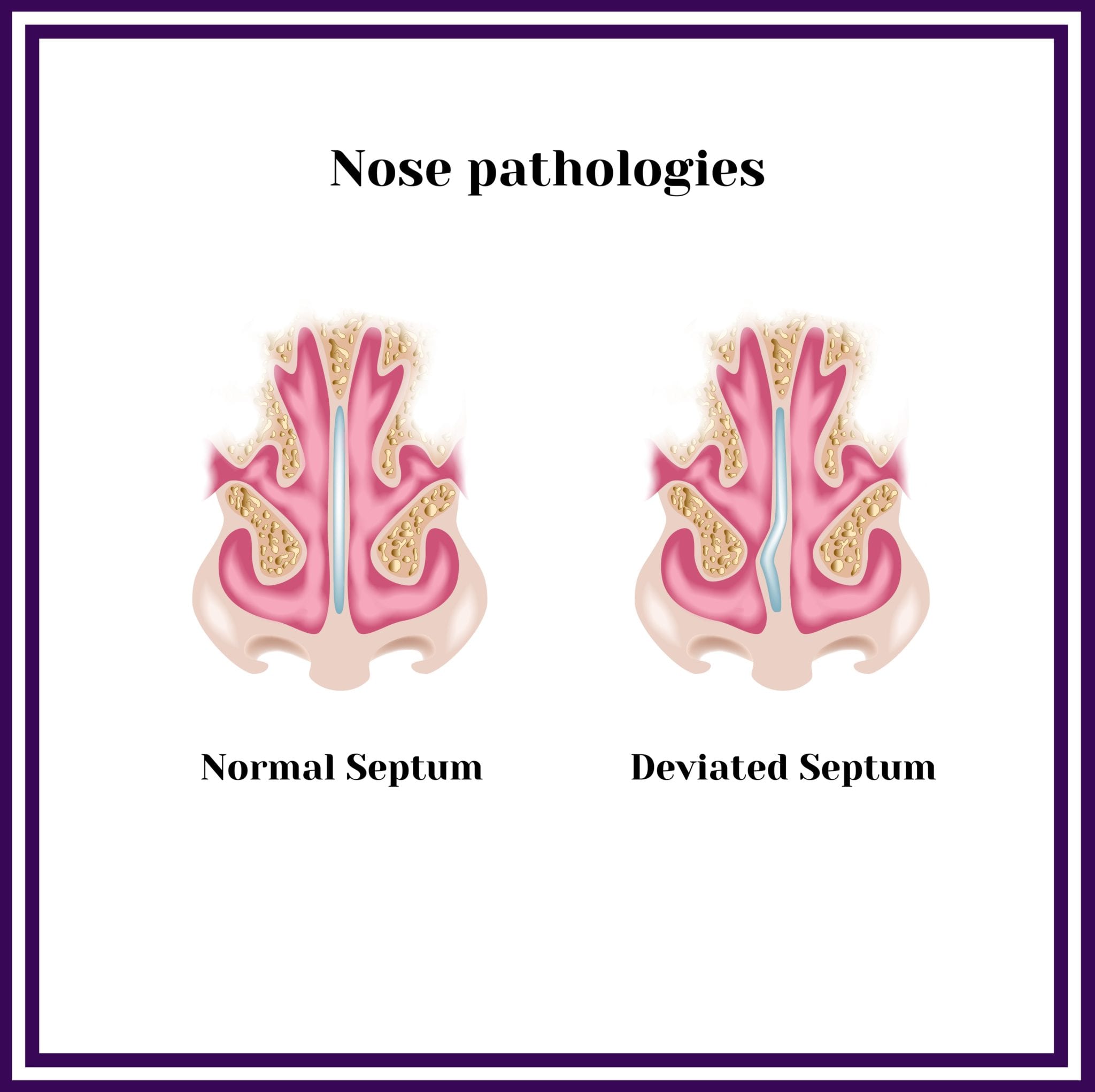 Your nasal septum separates your right and left nostrils. Very few people have completely symmetrical nostrils, though for many, these minor variances cause no real problems.
Septum deviation occurs when the wall between the nostrils is significantly displaced – typically through trauma or genetics. A deviated septum can result in chronic problems including:
Nasal pain
Headaches
Mouth breathing
Snoring
Loss of smell
Post-nasal drip
Septum deviation can also result in physical deformity, making the nose look crooked and out of place. Unlike sinusitis, balloon sinuplasty will not be enough to correct a deviated septum. Permanently moving cartridge requires a more advanced surgical approach.
Nose Surgery
The most common solution for septum deviation is rhinoplasty, also known as nose surgery or a nose job. With this procedure, Houston nose surgeon Dr. Michael Eisemann can permanently straighten the nasal wall, widening nostrils and putting an end to the labored breathing and chronic pain that often come with a deviated septum, while also addressing the physical imperfections caused by this common condition.
During your rhinoplasty consultation, Dr. Eisemann will assess all of your nasal deformities and help you understand what nose surgery may be able to accomplish for you.
Why Choose Dr. Eisemann?
Dr. Michael Eisemann is a board-certified plastic surgeon. He is also board-certified by the American Board of Otolaryngology-Head and Neck Surgery and the American Board of Facial Plastic and Reconstructive Surgery, making him uniquely equipped to perform complex nasal surgeries. Assistant Clinical Professor of Otolaryngology and Neck Surgery at the University of Texas Medical School at Houston for the past 40 years, Dr. Eisemann is highly respected and a trusted expert in his field.
With over three decades in practice as a plastic surgeon, Dr. Eisemann knows how to blend the artistic side of his practice with the medical, allowing him to produce rhinoplasty results that restore physical comfort while producing a naturally appealing look. During your initial consultation, Dr. Eisemann will carefully evaluate your nose, discuss all of your options, and help you decide if rhinoplasty is the right fit for your needs.
If you live in or around Houston and would like more information about nose surgery, please contact the Eisemann Plastic Surgery Center today. We welcome patients from The Woodlands, Conroe, Sugar Land, Katy, and all surrounding communities.Â