How Can I Correct Sagging Breasts?
June 9, 2015
Dr. Eisemann
Blog
Most women who imagine healthy, attractive breasts automatically think of a youthful, lifted appearance. But age, genetics, and changes in your body can leave you with breasts that droop or sag, which might make you feel self-conscious. Fortunately, a procedure called breast lift can dramatically improve the appearance of sagging breasts. Please contact Dr. Michael Eisemann at 713-766-0071 to schedule your Houston breast lift consultation today.
While breast augmentation is far and away the best known cosmetic breast procedure, the goal of augmentation is more about enlarging the breasts than it is about improving their shape. That's why many women are surprised to learn that breast lift can significantly improve the shape of the chest, whether they desire enlargement or not.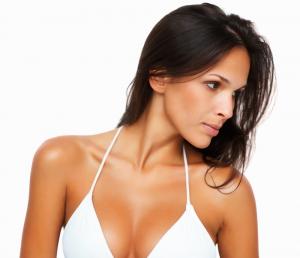 In a breast lift, Dr. Eisemann makes an incision at a location that you choose together ahead of time. He then removes excess skin, reshapes the underlying tissue, and lifts the entire breast. In some surgeries, the nipple and areola can also be reshaped and even repositioned to create just the look you want. Once Dr. Eisemann has completed reshaping your tissue, he sutures the incisions, and after a few weeks of recovery, you'll enjoy a healthier-looking, more youthful appearance.
Women who wish to enlarge their breasts at the same time may wish to consider a combined breast lift and augmentation. The best way to decide what's best for you is to schedule an appointment in our practice.
You need not suffer from the self-consciousness of sagging breasts. To arrange your breast lift consultation with Houston cosmetic surgeon Dr. Michael Eisemann, please contact the Eisemann Plastic Surgery Center today at 713-766-0071.