Is Male Breast Reduction A Good Fit For Me?
Gynecomastia is a condition in which excessive tissue in the chest produces a more feminine appearance. Impacting men of all ages, this condition may be related to weight fluctuations, but can also be caused by genetics, certain medications, and hormone imbalances. Regardless of its cause, gynecomastia can feel emasculating and detract significantly from the appearance of the upper body. Houston plastic surgeon Dr. Michael Eisemann can address this issue – even when glandular – to restore a firm, attractive, and masculine look through male breast reduction.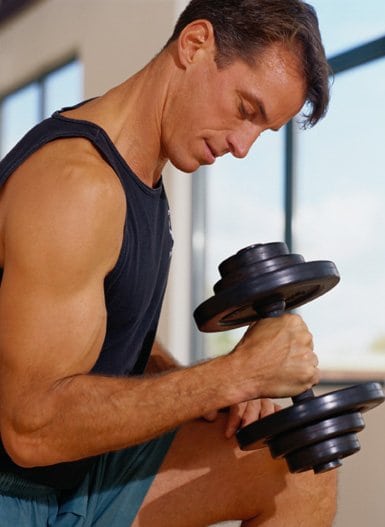 To be a good candidate for male breast reduction you should be:
In good health
Close to your ideal weight
Ready to undergo a surgical procedure
Able to take time off for a short recovery period
Prepared to take steps to maintain your results
Male breast reduction is most typically performed with liposuction. Once fatty tissue has been removed through male liposuction, it won't come back. However, unless dietary and lifestyle choices are made to maintain results, new fat will accumulate. If you need guidance or assistance in determining the types of activities and food choices that can help you maintain your male breast reduction results, we can give suggestions during your time in our care.
If you are looking to muscularly enhance your chest following male breast reduction, you may also wish to consider talking to our board-certified Houston plastic surgeon about pectoral implants. These can produce a chiseled and toned appearance without the physical strain and potential risks of weight training. Dr. Eisemann would be happy to discuss this in greater detail if it is something you are interested in during your initial consultation.
To schedule your Houston male breast reduction consultation, please contact the Eisemann Plastic Surgery Center today. We welcome patients from Katy, The Woodlands, and all surrounding areas of Texas.