The Right Size For Your Breast Implants
June 16, 2015
Dr. Eisemann
Blog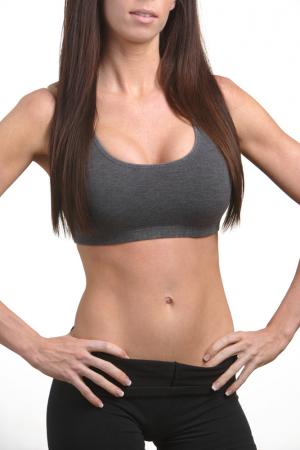 If you've been considering breast augmentation, then you've likely spent some time thinking about the best size for your implants. But how do you know what is right for you? When choosing your breast implants, there are a few things to keep in mind. To schedule your Houston breast implants consultation, please contact Dr. Michael Eisemann today at 713-766-0071.
When you visit Dr. Eisemann for your Houston breast augmentation consultation, he will ask you about your personal aesthetic goals in order to gain a sense of what you hope to achieve with your augmentation procedure. This is important, because there's not always a straightforward one-to-one correspondence between implant size and your final appearance.
Your personal anatomy, the thickness of your tissues, the overall size and shape of your natural breasts, potential asymmetries, the width of your chest wall, and even your activity level all play a role in choosing just the right implant. Your selection of saline or silicone implants also affects your final look. And then there's the simple fact that implants are measured not in cup sizes but in cubic centimeters (cc's). All of this means that choosing an implant size requires a thorough examination and a candid discussion with your plastic surgeon.
Choosing breast augmentation is a very personal process, and we're pleased to deliver equally personalized service. To arrange your breast implants consultation with our Houston cosmetic surgeon, please contact the Eisemann Plastic Surgery Center today at 713-766-0071.