Treating Chronic Sinusitis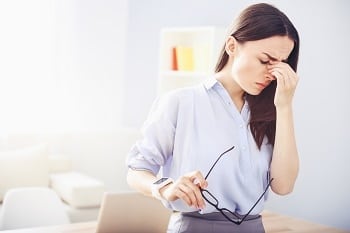 There are more than 3 million cases of sinusitis every year, most often marked by symptoms including nasal congestion, pain and pressure behind the eyes, in the nasal cavity and throughout the face, distorted sense of smell, and fever. Acute sinusitis is often a result of colds or allergies and is easily treatable. In fact, many people with acute sinusitis will not require any medical treatment at all. This is not the case for those who suffer from chronic sinusitis, a condition that can last for months and is typically the result of infection.
To treat chronic sinusitis, weeks-long courses of antibiotics are often required. Sadly, these are not always effective, even when combined with home care such as saline rinses, humidifiers, steam treatments, and nasal drains. When sinusitis fails to respond to these treatment methods, a surgical restructuring of the nasal cavity is typically the next course of treatment. But surgical sinusitis treatment brings its own risks and complications, and is certainly not the best choice for everyone.
Triple board-certified Houston ENT surgeon Dr. Michael Eisemann is pleased to offer balloon sinuplasty as an alternative treatment for chronic sinusitis. This nonsurgical treatment is very effective at opening blocked sinus passages, allowing for a saline flush to completely remove obstruction and infection. Continued flushing once daily for a few week following balloon sinuplasty will work to prevent the infection from returning, helping provide a lasting solution for your chronic sinusitis. Home care will be discussed in detail during your sinusitis treatment consultation at our Houston office.
Recovery from balloon sinuplasty is typically very short and, because the procedure requires no incisions or surgical manipulation, much less intense than that following sinus surgery. Dr. Eisemann will provide you information about what you can expect during your balloon sinuplasty recovery to help ensure your comfort, safety, and lasting relief from chronic sinusitis.
Please contact Dr. Michael Eisemann online or by calling 855-813-7077 to schedule your chronic sinusitis treatment consultation today. Located in Houston, Dr. Eisemann welcomes patients from Katy, Sugar Land, The Woodlands, and all surrounding Texas communities.