Understanding Gynecomastia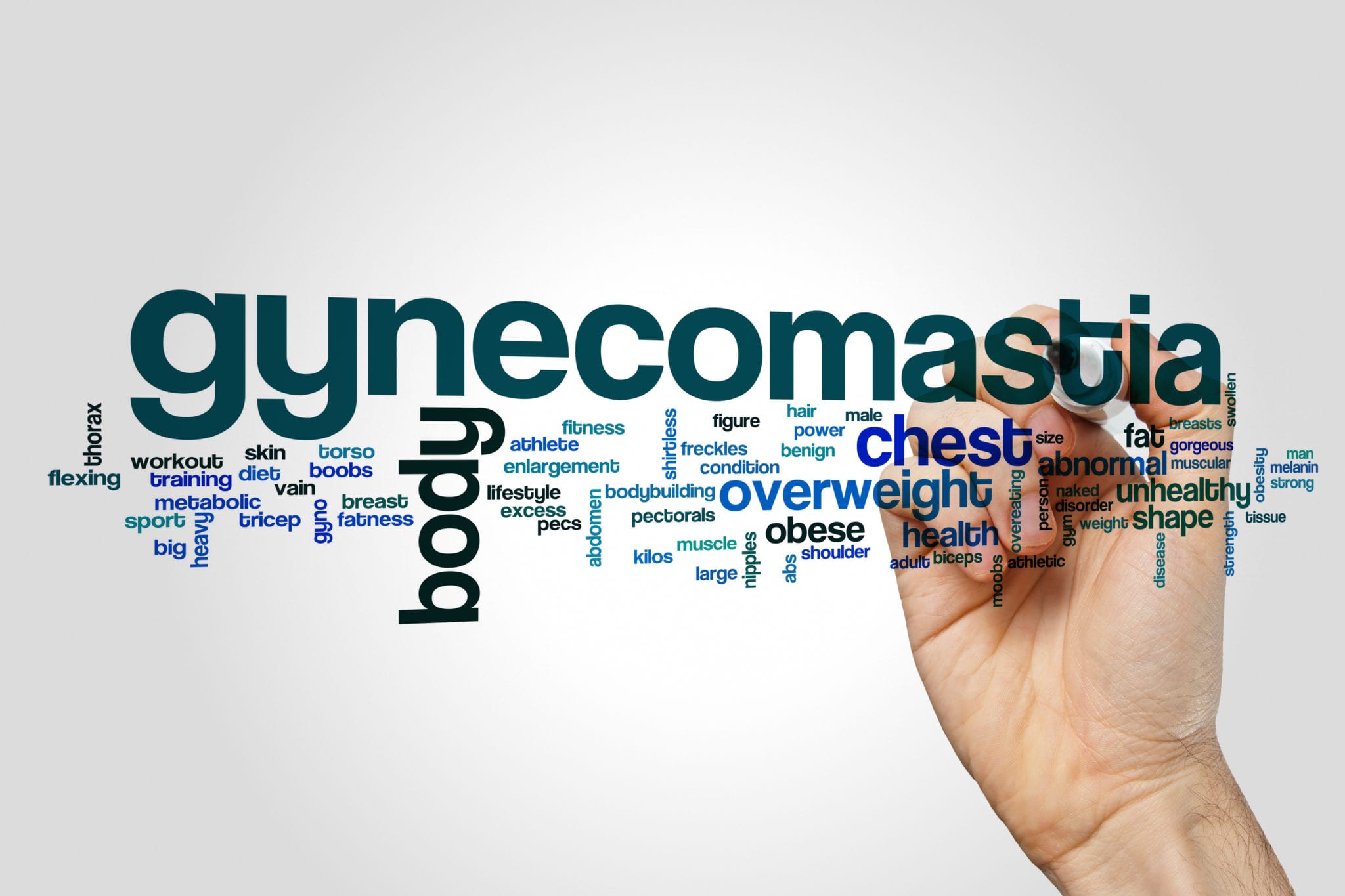 Gynecomastia is derived from Greek and Latin words that translate to "woman-like breasts." An emasculating condition, gynecomastia can make even the healthiest of men look less appealing and may have a profound impact on emotional wellbeing and overall satisfaction – both with your body and your life. Unfortunately, diet and exercise are often not enough to address this condition and can, instead, tone areas around enlarged breast tissue, further highlighting the womanly appearance of your chest.
If you suffer from gynecomastia, Houston plastic surgeon Dr. Michael Eisemann can help. Please call our office at 855-813-7077 to schedule a consultation and learn more.
What Causes Gynecomastia?
Enlarged breasts in males may be caused by a number of factors. Some of the most common are:
Weight gain
A sedentary lifestyle
Hormone fluctuations
These causes of gynecomastia may be exacerbated by contributing factors such as:
Certain medications – some antianxiety medications, antidepressants, ulcer medications, cancer treatments, antiandrogens, and gastric motility medications can cause enlarged male breast tissue
Herbal products – tea tree oil and lavender mimic estrogen in the body and can lead to excess tissue production in the chests of males
Illicit and street drugs – amphetamines, heroin, and marijuana are all linked to gynecomastia
Health conditions – hypogonadism, hyperthyroidism, kidney failure, cirrhosis, and tumors can contribute to male breasts
Alcohol and steroids are also contributing factors, as is age. Gynecomastia is common in adolescent boys and older males, though in the former group the condition often self-corrects before early adulthood.
Risk factors for gynecomastia include general inactivity and poor dietary choices, but genetic factors and health conditions play a role as well. During your consultation with our board-certified Houston plastic surgeon, we will determine the causes of your condition and, from there, the most effective course of treatment.
How is Gynecomastia Treated?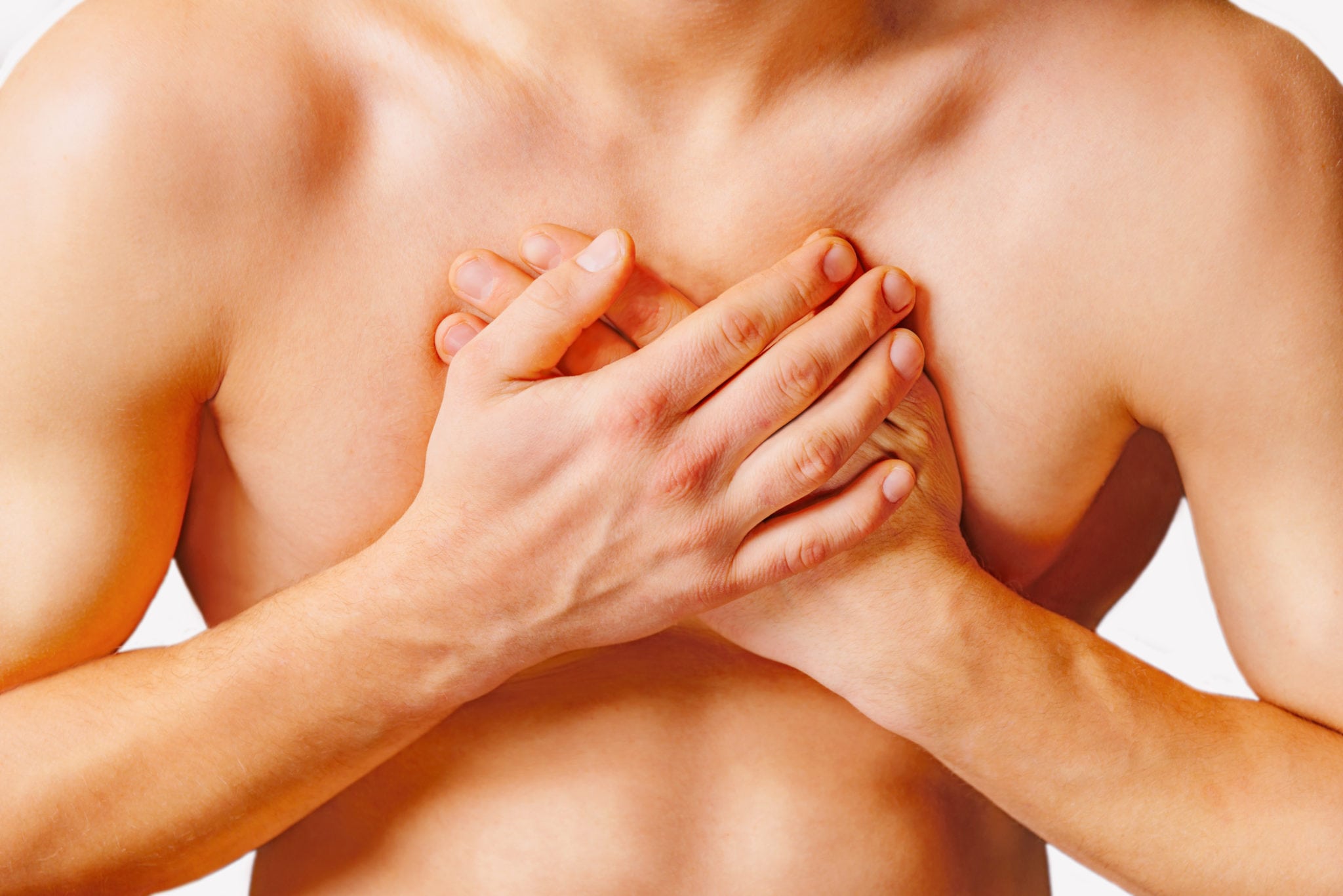 Gynecomastia is treated through male breast reduction. This procedure varies depending on what is causing your womanly breasts, but can typically be achieved through:
Liposuction to remove excess fat deposits
Excision of unneeded glandular tissue
For both options, a small incision will be made in the chest through which Dr. Eisemann can remove the unnecessary and unsightly tissue. Once removed, this tissue cannot come back, though new accumulations of fat will appear if proper care is not taken to avoid weight gain. We will discuss this in greater detail during your initial consultation to ensure you are prepared to maintain your male breast reduction results for a lifetime.
What is Recovery from Male Breast Reduction Like?
Recovery from gynecomastia surgery is similar to recovery from liposuction. Some bruising, swelling, and discomfort are likely unavoidable in the days following your procedure. Discomfort can be dealt with through prescription medications provided by Dr. Eisemann. Swelling can be reduced through the use of compression garments. Bruising will subside on its own.
Swelling can further be reduced through mild forms of exercise such as swimming or walking. You will want to keep your incisions clean and avoid submerging the treatment area in water for a few weeks, but walking is a safe and comfortable option that can be done with as much frequency as you desire.
Most men are able to return to work within two to five days. Dr. Eisemann will talk to you about when you can expect to resume all normal work duties during your follow up appointments. If your job is physically demanding, you may need to wait for two to four weeks before resuming all normal duties. Four weeks is also the time at which you can expect to be physically prepared to take on more advanced forms of exercise.
Maintaining Male Breast Reduction Results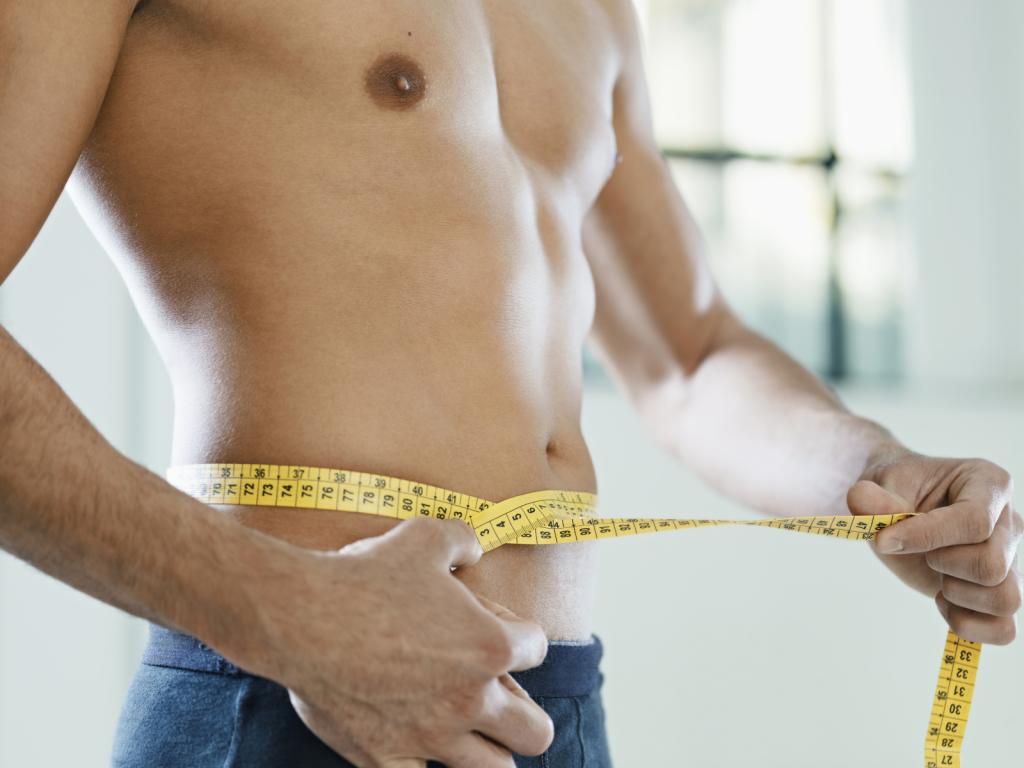 The easiest ways to maintain your male breast reduction results is by adopting a healthy lifestyle. If your condition is the result of medications, you may need to talk to your doctor about alternatives. If illicit drug use, steroid use, or alcohol consumption have played a role, you will need to reconsider those choices. Healthy lifestyles support gynecomastia surgery results. Drug use, a poor diet, and inactivity will work in the opposite direction.
What is a healthy diet? Simply put, one that relies mostly on fresh and whole foods. Try to avoid processed foods, fast food, foods and beverages high in sugar and salt, and anything that your grandparents would not have recognized as edible. What does that leave? Almost everything.
Male breast reduction surgery can act as a springboard for a healthier and more satisfying life. Explore new tastes and exciting food options to make your diet healthy. Good foods to choose from include:
Fresh fruits and vegetables
Nuts and legumes
Lean proteins such as fish, chicken, and tofu
Complex carbohydrates
If you have troubles finding a diet that you enjoy, work with a nutritionist to develop a meal plan that supports your male breast reduction results.
Exercise is an essential component of weight management, but what does an effective exercise routine look like? 30 minutes of moderate activity daily and at least 90 minutes of more progressive exercise weekly should do the trick.
A good exercise routine can include:
Swimming
Yoga or Pilates
Speed walking or jogging
These things can be done every day, many in or around your own home, and should be easy to incorporate into your daily routine.
More cardio-intensive exercises that should be performed for at least 90 minutes weekly include:
Power or heated yoga
Group aerobic or spin classes
Running
Competitive or team sports
If you wish to enhance your results and highlight your chest, you may wish to engage in activities including:
Boot camp or CrossFit classes
Weight training
If you have a hard time finding a plan you enjoy, work with a personal trainer to optimize your routine. Dr. Eisemann also offers pectoral implants for men who wish to have a more muscular-looking chest. This, along with other forms of male plastic surgery, can be discussed in greater detail during your visit to our office.
Are You Ready to Eliminate Your Gynecomastia?
Dr. Michael Eisemann is certified by the American Board of Plastic Surgery and a Fellow of the American College of Surgeons. In practice for over 30 years, Dr. Eisemann has the experience and dedication needed to produce the most pleasing results.
Offering a range of plastic surgery procedures designed for men, Dr. Eisemann is able to customize treatments to meet the unique anatomy of each person he sees. If you are unhappy with any aspect of your body, call us at 855-813-7077 to schedule a consultation and learn how we can help.