What To Expect When You Meet With a Breast Enlargement Surgeon
July 9, 2015
Dr. Eisemann
Blog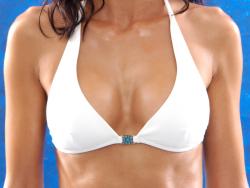 Once you have done all your research online and talked to your friends and acquaintances about their experiences with breast surgeons, you will want to meet your selected surgeon for your first consultation.
You should think of this time as your opportunity to get all of your questions answered about your breast enlargement and make sure that you feel comfortable with the surgeon. You want to be confident in his ability to give you the results you want.
At your initial meeting, you can expect:
An hour or less for your consultation
A discussion about what you want to achieve with your breast enlargement
An examination by the doctor to determine which technique will be best suited for you
A detailed explanation of your implant options and which will be best to achieve your desired results
Answers to all of your questions concerning your procedure
At Eisemann Plastic Surgery Center, we want to ensure that you leave your initial consultation feeling 100 percent comfortable with your upcoming procedure. Dr. Eisemann has more than 30 years of experience working closely with patients to produce the best results for their bodies.
Are you ready to schedule your breast enlargement consultation with triple board certified Houston plastic surgeon Dr. Eisemann? Call 713-766-0071 today. We serve patients throughout Houston and the surrounding communities.Â