What is Facelift Recovery Like?
June 30, 2015
Dr. Eisemann
Blog
Facelifts are among the most popular cosmetic procedures we offer here at the Eisemann Plastic Surgery Center in Houston. Patients choose facelift to eliminate signs of aging and achieve a tighter, more youthful appearance. But patients almost always wonder, "What is recovery like?" We're more than happy to answer any questions you may have about our services. To schedule your Houston facelift consultation, please contact the Eisemann Plastic Surgery Center today at 713-766-0071.
A facelift procedure can successfully address such cosmetic issues as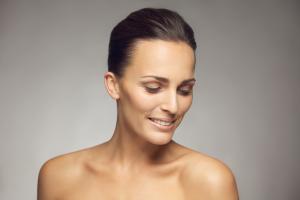 ●Double chin
●Jowls
●Loose skin
●Wrinkles and creases
●Sagging
And depending upon your specific needs and individual circumstances, a mid-face facelift, which often requires a shorter recovery period, may offer an excellent alternative.
After undergoing traditional facelift surgery, you may be sent home with a bandage around your face to minimize bruising and swelling. In some cases, there may be small tubes in place to facilitate draining of excess blood and fluid. Every patient is different, but you'll more than likely be prescribed medications to help keep you comfortable during your first few days of recovery, as well as to prevent infections and reduce complications.
For the first week after surgery, you'll need to get plenty of rest, though this doesn't necessarily mean bed rest except for the first 24 to 48 hours. In the second week following your procedure, you'll begin to notice the swelling subsiding, and it's generally okay to engage in low-impact activities like walking for relaxation. After the second week, most patients can return to work, and after the third week, it's generally fine to resume most day-to-day activities. By the sixth to eighth week, many patients can resume strenuous activities like exercise.
If you've avoided considering facelift because of concerns about recovery, we're here to put your mind at ease. The best way to discover whether you're a good facelift candidate is to come in for a consultation. Please contact the Eisemann Plastic Surgery Center at 713-766-0071 to schedule your Houston facelift consultation today.