What To Know About Liposuction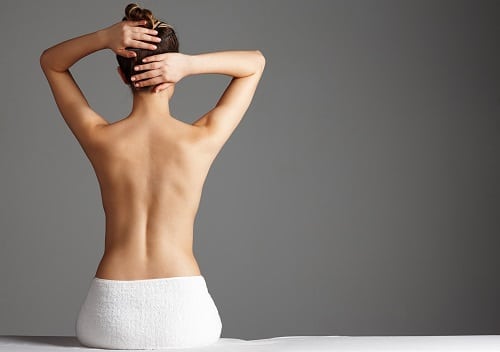 When plastic surgery procedures make their way into the popular consciousness, myths often abound. Reality gets stretched into something unrecognizable. And potential patients gain a completely skewed idea of what a procedure entails.
Liposuction is no exception. At The Eisemann Plastic Surgery Center, we often have potential patients who come to a consultation with a completely unrealistic portrait of the liposuction procedure.
This page is our way of addressing some common myths and providing you with a few important points. Reading it will give you more than enough information to understand the basics of the procedure so that you can arrange a consultation with confidence.
If you live in the Houston, Texas area or you're an out-of-town patient looking for safe, credible liposuction, please call The Eisemann Plastic Surgery Center today at 713-766-0071 for a consultation.
Just The Facts
We believe it's crucially important that you have all the relevant information before making a decision on liposuction or any other plastic surgery procedure. This means answering your questions and addressing your concerns in a respectful, understanding environment.
Here's what you should know about liposuction:
The procedure is quite safe: You've probably heard horror stories about botched liposuction procedures. But while there is always a risk of a complication with any surgical procedure, liposuction has an extraordinarily impressive safety record. Every year hundreds of thousands of patients undergo liposuction without experiencing any meaningful complications.
Your Choice of Plastic Surgeon Matters: However, this does not mean that anyone can be trusted to perform liposuction. As a surgical procedure, it must be performed by an experienced, educated and trained professional. Dr. Eisemann is a triple-board certified plastic surgeon who has decades of experience with the procedure.
Liposuction is not a weight loss procedure: More cartoonish portrayals of liposuction show morbidly obese patients having massive quantities of fat removed and exiting the surgical center fit and thin. In reality, liposuction is best performed on patients who are at or near their ideal body weight. It is a body contouring procedure, not a weight loss procedure.
Liposuction can be customized: You have a number of liposuction procedure options, including treatment area, the amount of fat to be removed and procedure variations such as ultrasonic liposuction. This allows Dr. Eisemann to customize your procedure to your specific needs.
Sensationalism is great for headlines and website clicks, but it doesn't actually inform people. We believe in an open, transparent approach to plastic surgery that provides you with all the information you need to make a reasoned decision on your own behalf.
If you're a resident of the Houston, Texas area and you're considering liposuction to remove stubborn deposits of fat, please contact The Eisemann Plastic Surgery Center today for a consultation.